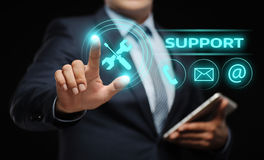 Company History
Cross Marketing USA executives have spent years developing best-in-class services designed to provide affordable solutions, significant high-margin revenue, differentiate sponsor services, open new markets, strengthen customer relationships, all of which are delivered via the highest marketing standards. Cross Marketing USA supplies programs to firms that are behind some of the biggest names in banking, insurance and association marketing.
New products and services for your customers

Turnkey operations

Sales methods include Internet, social media, direct response, SOE and personal sales

Your organization can now offer new products and services to customers without start-up costs and efforts
Strategy
Provide high-value-added services that increase retention and differentiate marketers' core products
Drive growth through technology, creativity, value and service advantages
Accelerate growth by using product/service advantages
Integrate retail, direct mail, search engine optimization and Internet delivery systems
Grow through partnerships and strategic alliances
Cross Marketing USA offers multiple venues for our clients and marketing partners to generate incremental revenue and enjoy enhanced customer loyalty. Our name stands for Integrity, Stability, Quality and Excellence.

When we began we believed our clients deserved the best in world-class services, we still do, and we always will.