Looking for entirely new and innovative ways of acquiring, retaining and monetizing customer relationships? Cross Marketing USA is a resource of fresh, innovative, affordable, customized, high-value services that strengthen customer loyalty, create new and increased revenue streams. We have more marketing solutions than any competitor and a rich 30 year history of helping clients of every conceivable type of business and distribution channel. You will find us to be a marketing partner that understands market trends, customer wants, needs, and what drives loyalty. We invite you to explore our site to explore just a few of our solutions. Whether you are a marketer seeking to increase profits or a vendor seeking channel access, contact us to let us know how we can help.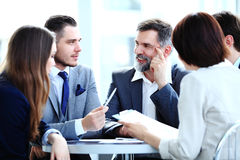 Seeking a leader in solutions that attract, enhance and extend customer relationships? You want an experienced company to serve all your needs and give you the individual attention and time to answer your questions. Cross Marketing USA is an unsurpassed single source of forward-thinking marketing, product development and administration. Services include noninsurance products/benefits, revenue enhancements, warrantees, travel programs, premiums, incentives, merchandise programs; as well as insurance products and direct marketing.
Mission
To provide consumers extraordinary opportunities to improve their lives through access to quality of life services

To create incremental revenue and enhanced loyalty for sponsors

To create entirely new product categories of specialty products

To add new features to existing financial services products

To provide marketing partners profitable, multi-channel access
•
•
Cross Marketing USA combines a wide range of services customized to your clients' unique philosophy and culture. On this site, you will find information about our company, our client-centered philosophy and the different services we offer. We hope you'll find the information you need, and we look forward to working with you.